We are ChemPraxis
ChemPraxis is a Science-specialized A-level and IGCSE Tuition Centre, focusing primarily on Chemistry, Biology, Physics and Mathematics. With a few PhD educators who share the same passion in teaching & guiding the younger generation, we cooperate and established the Science Specialized Tuition Centre with innovative learning environment. Besides dedication in assisting students to score A* in Science subjects, we are keen to promote their real interest in Science. We embrace the approach of Education 4.0 in teaching. Hence, we are more than happy to invest heavily in our setup to promote good laboratory based learning along with the relevant theory. On the other hand, we offer online tuition too with massive offline support such as weekly E-homework, E-notes, monthly Virtual progress assessment etc in making sure effective online learning as well.
The word "Praxis" comes from Ancient Greek that carries the meaning of engaging, exercising, practicing ideas and performs self-reflection in learning. We believe in going through a cyclical experiential learning process (theory, practical and self-reflection), it will assist students in establishing long-term and deep understanding of the knowledge. The pedagogy employed is both learner-centered and inquiry-based with hands-on exposure.
We believe sciences play the most important role in crafting the future ahead. Rapid advancement in genetic engineering even grants man-kind the potential power to engineer desirable traits into ourselves. In ChemPraxis, we are dedicated to empower students of today with science knowledge to become a technology giant of tomorrow.
Dr Catherine Tan
Young minds need to be nourished and cared of, as well as be educated and challenged in order to excel to be the leaders of tomorrow. It is our core aspiration to cultivate our students and explore their innate talents, to develop their interest in science that makes a positive difference to their own lives during their time with us. In ChemPraxis and Maths Academy, we are dedicated to cultivate students with great spirit and a sense that everything is possible.
Dr Tan Hwa Li
Our Management Team
Meet ChemPraxis core educators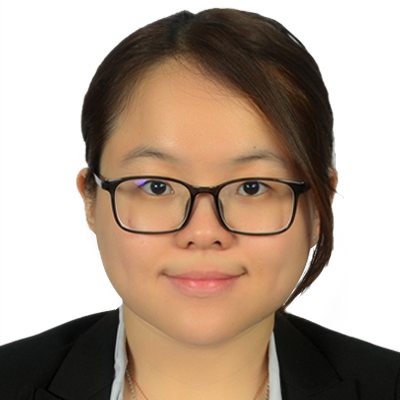 Dr Catherine Tan SL
Principal
Dr Catherine Tan holds PhD in Pharmacology and Toxicology. She has vast experience in chemical lab work, publication of journal and with great passion in education. Many years of intensive teaching experience in A-level & IGCSE Chemistry and Biology makes her the Subject Matter Expert (SME). On top of that, Dr Catherine is also a registered Chemist of Royal Society of Chemistry, United Kingdom and an active participant in international conference.

Dr Tan Hwa Li
Co-principal
Dr Tan Hwa Li holds PhD in Hepatology and Genetics. She has many years of research experience in University of Malaya. Besides, she has more than 9 years of experience in teaching A-level & IGCSE Mathematics as well as Biology. She is capable in explaining the concepts in simple & cohesive manner while emphasizing the important key points. Dr Tan Hwa Li is a caring and detailed educator who is willing to go extra miles for her students.
Dr Wyman Wong
Academic director
Dr Wyman Wong holds PhD in Biochemistry. He has many years of research experience in Research Institute of Chemistry (RIKEN), Japan, specialty in proteins modelling and bio-materials synthesis. He is a passionate educator as well, and he is good in delivering key-points & interesting lecture of A-level & IGCSE Biology and Chemistry. Besides, Dr Wyman Wong is a registered Chemist of American Chemical Society, United States.
Join the smartest team and be one of us today.